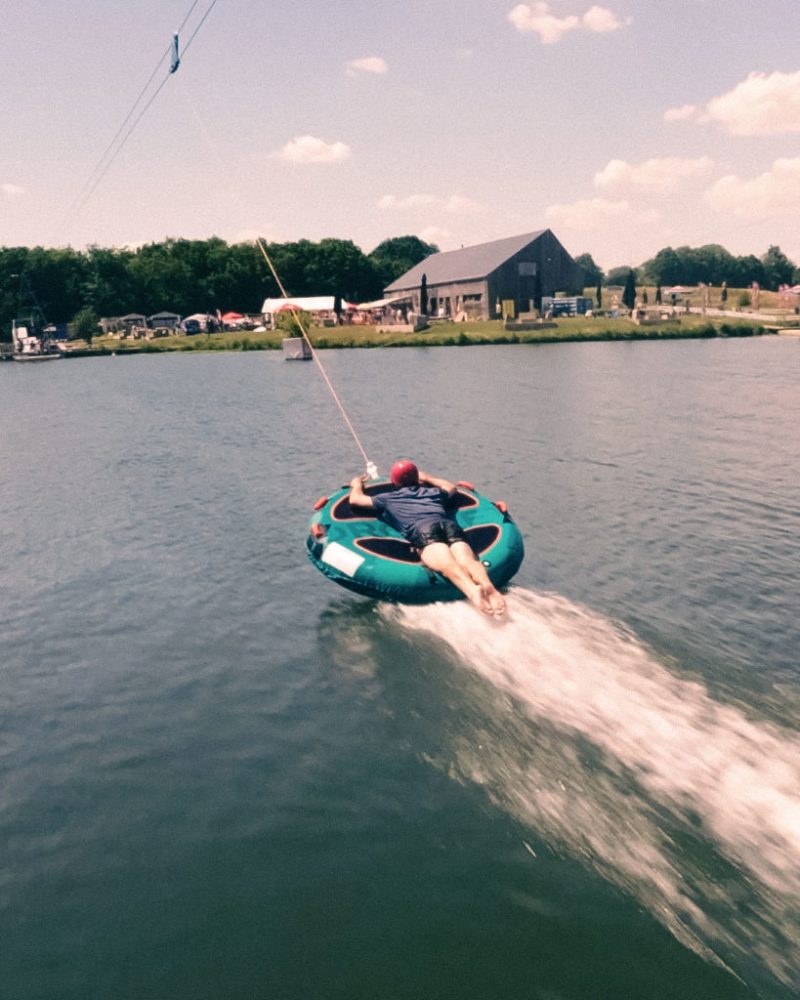 Are you looking for a fun and accessible activity? Towed tubing is exactly what you need! Attached to the small cable, it's the perfect activity for both kids and adults!
Cherches-tu une activité amusante et accessible ? La bouée tractée est exactement ce qu'il te faut ! Attelée au petit câble, c'est l'activité idéale pour les petits et les grands !
Accroche-toi et fonce à travers les vagues !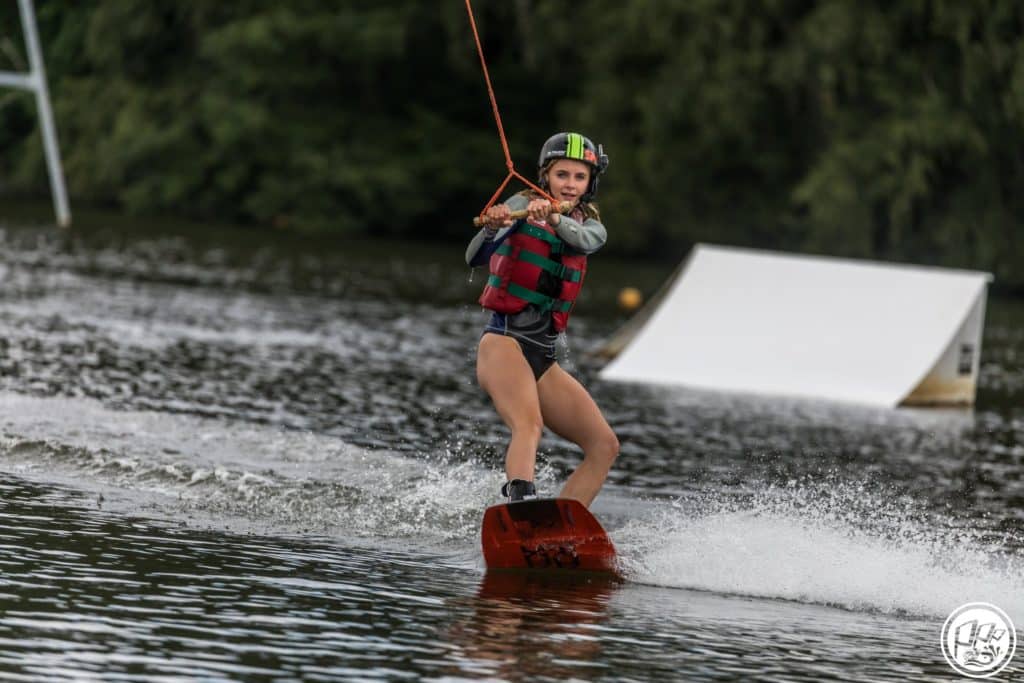 If you're looking for an opportunity to start wakeboarding, the small cable is the activity you need!
If you take your private lesson, you'll have access to a dedicated coach equipped with a walkie-talkie. Thanks to that, they can whisper all their best tips directly into your helmet!